Our mission at the Center for Animal Health is to provide exceptional, affordable, and compassionate veterinary care for all of our patients. We believe in treating each pet as if they were our own and creating a fear-free and kind environment for them. Our highly trained and dedicated team is committed to improving the lives of pets and their owners through personalized attention and the latest medical advancements. We are dedicated to upholding the highest standards of veterinary medicine while making our services accessible to all. At the Center for Animal Health, we are passionate about enhancing the bond between pets and their families, one paw at a time.
Empowering pet owners, elevating pet care: Your trusted education-focused local veterinary clinic.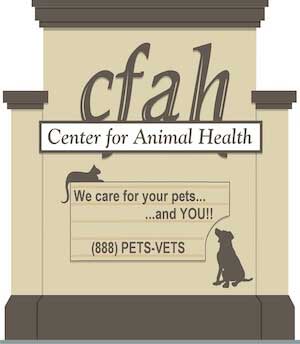 We have a team of dedicated professionals to help care for and love your pets while they are in our clinic! We offer routine wellness care, daytime urgent and emergency care, specialty surgical services, and physical rehab.
We are proud to utilize a Fear Free approach to ensure your pet's needs are met each and every visit with Fear Free and Feline Friendly certifications. We are currently accepting new clients!
Thank you for entrusting us with the care of your pet, the sweet little soul we open our homes to, our lives, and our hearts. We're here for their milestones, their hard times, those big decisions. A pet can hold many roles in a home; a companion, assistant, walking buddy, lap warmer, distraction, and best friend. They warm our hearts and enrich our lives. We're here to give you the resources to do the same for them. We eagerly serve to place your pet's needs as a top priority and provide comprehensive care and services to keep them happy and healthy for years to come.
Call us at (269) 663-3235 today!